Duisters Techniek, over 25 years of specialism
Duisters techniek is for over 25 years an establish name within the industry. Thanks to our years of experience we are able to provide you with appropriate advice. This goes further than just linear products and applications. Our team kan provide you with advice about LAGERTECHNIEK, AANDRIJFTECHNIEK, PERSLUCHT AND PNEUMATIEK. We always try to give you the best possible solution for your problem as a whole team. We are able to offer short delivery times thanks to our large stock. It is possible to order tailor made AANDRIJFRIEMEN, linear shafts and linear rails. Our specialized machines which are capable of doing this make us one of the few companies that are capable of doing this.
Personalized advice and contact are two of the most important components for a good business for us. Therefore we would be glad to receive a call or e-mail during contact hours so that we can advice you in making the right decision. It is also possible to visit us at our location in Den Bosch, the Netherlands to discuss the possibilities. The benefit of this personal approach is that you know exactly what you need and how you can get it.
It is very important to us that you can look back on a safe and good purchase from one of our stores. Therefore we offer numerous payment methods (e.g. Paypal) and is the delivery free of charge in case your order is worth at least €75,-. We also offer a ten day period in which you can return the bought products in case they don't match your expectations. It is important to check our return policy before doing so, there are some cases in which a product cannot be returned.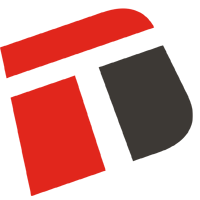 Fast delivery
Within 24 hours in the Netherlands or 72 hours in Europa
Large stock
A large stock on our location in Den Bosch, the Netherlands
Tailored advice
During office hours our team is ready to help you find the best product
Tailor made products
We can deliver AANDRIJFRIEMEN, linear shafts and rails to your request