The SKF profile rail guides range consists of both SKF profile rail and SKF profile rail carriages. It is important to keep in mind that both need to be used in combination with each other. Therefore you should use a different kind of brand carriage on a SKF profiel rail.
In case you have any questions, we would be glad to assist you in making the right choices. You can contact us on +31 (0)85 – 0661258
All LLT carriages are factory pre-lubricated with SKF LGEP 2. Therefore all carriages a better protected against corrosion and this decreased the change of wear. All SKF profile rail carriages are provided with one grease nipple by default to enable re-lubrication. Thanks to the integrated lubricant reservoirs, the carriages require limited maintenance. To help decrease the amount of maintenance as much as possible, all carriages are fully sealed with double lips seals on both ends as well as side and inner seals.
All SKF LLT carriage are provided with four rows of balls with a 45º contact angle between the rolling elements and the raceways. This so-called X-arrangement improves the system's self-aligning capability. Mounting deviation can be absorbed even under preload, resulting in smooth running performance. Friction is kept to a minimum due to two-point ball contact. This enables relabel, stick-slip-free operation for the life of the rail guide. LLT rail guides can operate continuously at temperatures ranging from -20 to 80 ºC, They ca operate at temperatures up to 100 ºC for brief periods only.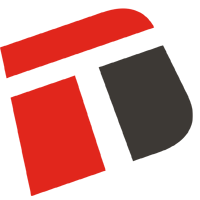 ✔ Fast delivery
Thanks to our own, large stock we can deliver within 72 hours.
✔ Tailor made products
We are able to modify SKF rails based on your wishes.
✔ Professional support
We would be glad to help you choose the right product.
SKF profile rail
SKF profile rails can be ordered in different kinds of accuracy classes to match your desired accuracy and parallelism. Also the profile rails are available in different sizes and lengths.
This category includes: LLTHR and LLTHR D4
SKF profile rail carriages
SKF profile rail carriages are also available in the same accuracy classes as for the rails. For the carriages it is also possible to make a selection in the preload class. This will positively affect the operating behavior of the entire linear guidance system. Preload increases the stiffness of linear guides and thus reduces the deviation under load. Although SKF profile rail carriages are fully sealed by default, it is possible to order carriages with more accessories to make them more suitable for your given application.
This category includes: LLTHC A, LLTHC LA, LLTHC SA, LLTHC U, LLTHC LU, LLTHC R, LLTHC LR en LLTHC SU.