High quality from product to delivery
Quality is one of our strongest points at Duisters Techniek, we do everything to keep this quality as high as possible. It is our goal to offer you a pleasant purchase. To us this concludes the entire process including the product itself and possible aftersales.
Personal advice
We understand that the definition of the word 'quality' is different for each and everyone. This is why personal contact is very important to us because this makes us understand what quality means to you. Thanks to our experience (over 25 years), all of our personal has a lot of professional knowledge and can therefore advice you in the right way. You can get in touch with on of our staff members by e-mail or telephone during office hours.
Tailor made products
At our location in Den Bosch, the Netherlands we have a large stock available. This consists of both many diverse products and large quantities popular items. We have carefully selected and built up our assortiment keeping an eye on quality and product lifetime. We also have our own equipment in Den Bosch to supply you with tailor made TANDRIEMEN, linear shafts and rails to your request. Therefor were are less depending on suppliers and capable of producing customized goods.
Fast delivery
Our large stocks offers us the possibility to send items the same day when your order reached us before 16:30 (GMT). Therefore we are able to deliver within 24 hours in the Netherland and Belgium and within 72 hours in the rest of Europa. In case we don't have the requested products in stock an additional 72 hours can be added to the delivery time. This delivery is free of charge when the order is over €75,- (else we ask for a contributory costs of €7.-). It is possible to receive the delivery on a Saturday or out of office hours. You can ask one of our staff members about the possibilities.
Clear order handling
It is important to us that you can pay in a way that is comfortable for you. Therefor we offer many different payment methods like Paypal and Creditcard. We will send you an order confirmation as soon as we receive your order. This order confirmation includes pricing, expected delivery time and shipment method. Most of our products are subject to our return policy which offer ten days in which the product can be returned in case you changed your mind. There are some exceptions in which products cannot be returned. Therefore, we advice you to read our return policy before you place an order
.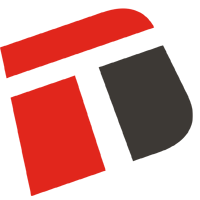 What quality means to us:
Personal contact
Knowledge about the products we offer
Our own warehouse with a large stock
Tailor made products
Safe payment methods
Fast delivery