SKF linear bearing unit LUHR
LBBR bearing | 12 - 50 mm
The SKF linear bearing unit LUHR consists of a casing of high-grade aluminium containing a LBBR linear ball bearing. This ball bearing is manufactured according tot ISO 10285 and therefore interchangeable on all ISO-compliant brands. With the purchase of a complete LUHR bearing unit, you get a complete bearing including bearing house which is ready to be installed. This makes the LUHR great if you like to buy a ready-made bearing. This bearing unit can only be used in combination with shafts provided with supports at the ends of the shaft.
The SKF linear bearing unit LUHR is available in sizes between 12 and 50 mm. For each size there are three different versions available so you always get the appropriate bearing unit. If you are unsure which version is the most suitable, the differences are indicated below. If you are still in doubt you can always contact us on +31 (0)85 – 0661258.
Which SKF linear bearing unit LTBR do I need:
SKF offers three different versions of the linear bearing unit LTBR per diameter size. It is therefore important to make a choice for the inner diameter first. If you want to replace a defective or damaged bearing unit, we recommend you to look at the code indicated in the bearing unit and to order the same new bearing unit.
If the bearing may come into contact with liquids it is advisable to take the stainless steel version. A stainless-steel bearing is more resistant and the liquids will therefore not harm the bearing. If the bearing does not come into contact with liquids the standard version will do (stainless steel bearings have the code /HV6).
And last, there is a choice to be made between a bearing -2LS with double lip seals or without seals. The advantage of a two-sided sealed bearing is that it is extra maintenance-friendly. This is because you don't need to worry about the amount or type of grease to be used. It is also no longer necessary for you to provide the bearings with new grease. Also, the bearings are protected against dust, dirt and moisture. The downside is that these seals provide some friction. This means that about 30% of the power will be lost, it is important to take this into account (bearings with two seal have the code -2LS).
The three different SKF linear bearing unit LTBR versions briefly explained:
LTBR: The standard version of the powerful SKF linear ball bearing LTBR
LTBR -2LS: Features a two-sided seal, enabling it to be used in a dusty environment.
LTBR -2LS/HV6: Made of stainless steel and equipped with a two-sided seal, enabling it to be used in wet and dusty environments.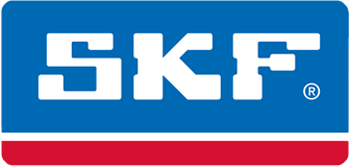 SKF Bearings
SKF is the worldwide leader in the field of bearing technology. The company had acquired this positions thanks to the excellent quality and serviceability of its bearings. The company offers all kinds of bearings from a deep groove ball bearing to a cylindrical roller bearing and from a linear ball bearing to a linear shaft support block. With the purchase of a SKF bearing you are sure to have bought top quality.